Ladies and gentlemen, I am thrilled to finally unveil Cosmic Misfit Studio! Rather than focus solely on
video game development
 while working on random projects on the side, I have decided to formally bring
electronic music
and
creative videos
under one roof with game projects. This is no longer strictly a game studio — this is a mixed media studio which includes interactive entertainment, music for listening and dancing, and a new video medium I will be exploring to round things off.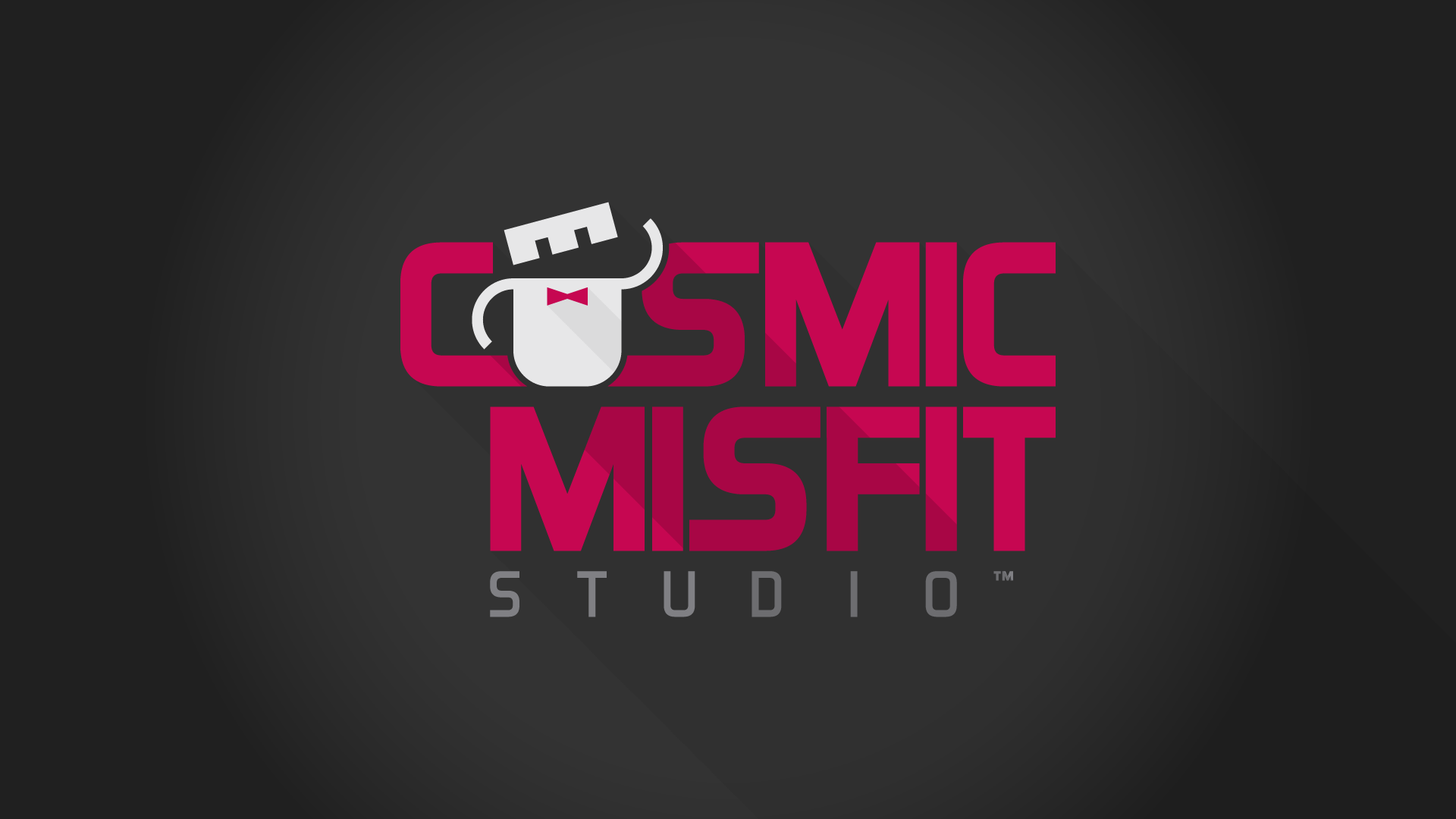 This studio concept has been over a year in the making, not counting all the years of twists and turns as I carved out this path. I'm so happy to finally share this news with you as I've kept it all pretty secretive for the past several months. So I'm very relieved to finally be sharing all of this with you, my dear friends who
subscribe to my VIP emails
,
follow me on Twitter
, and keep up with my page over on Facebook.
Speaking of Facebook pages, I am closing up shop over on 
the old DLV Games page
and opening up
the new Cosmic Misfit Studio page
today. It's so fresh and so clean, clean. I originally planned to simply change the name on Facebook, but some technicalities are preventing that. But it is nice to start fresh, and the entire point of
the dramatic studio launch
was to announce this as a significant changeover. So it only seems proper now to migrate from an old page to a new one. I hope you will follow me over there and
like my new page
.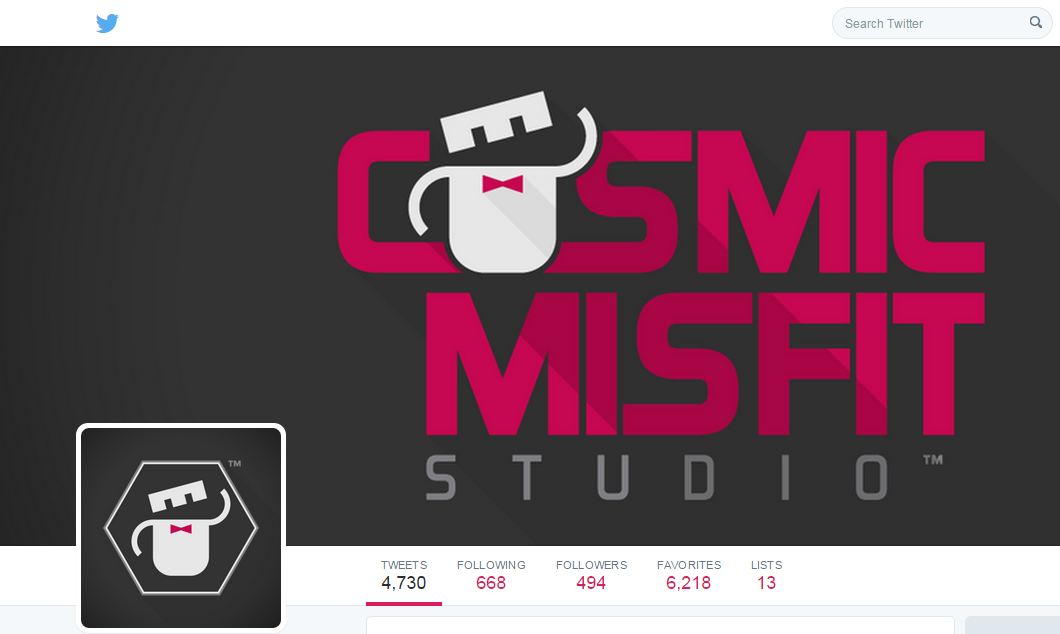 Twitter has been given a facelift,
as you can see
, so things will continue as always over there. Not much else of significance will change on you guys, so I should still be easy to keep up with.
Video game development has been on hold recently, but that will revive shortly and I will still finish
my first complete game
. I will continue to publish new music:
listen to the latest tracks here
. And I have some new projects unlike anything you've seen from me. Ok, well maybe you've seen
some of my recent videos
, but I plan to evolve those kind of projects into an even more interesting direction. So stay tuned for something new and creative in that department.
  
Please stop by my new
About Cosmic Misfit Studio
page and be sure you're connected with me in some fashion via
email
,
Twitter
, or
Facebook
. That way you can play, listen, and watch all the fun, new things I'll be rolling out in the coming weeks, months, and years. This will be an exciting chapter! Thank you for joining me on the journey!